1) In Microsoft Outlook 2010, select File -> Add Account
Select the option "Manually configure server settings or additional server types", and click Next.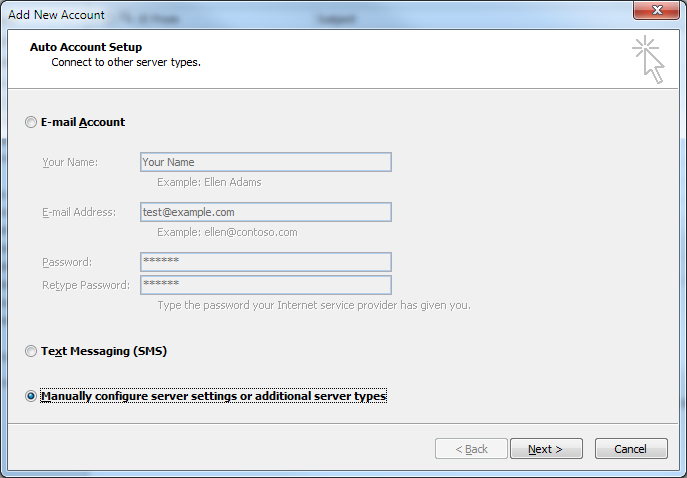 2) Select the "Internet E-mail Option and click Next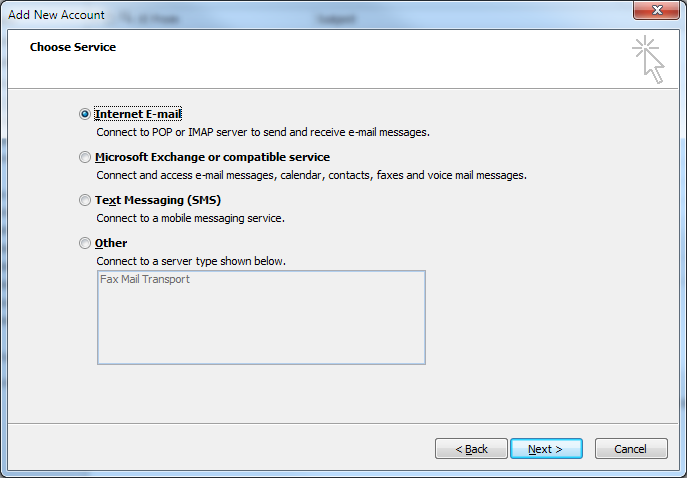 3) Add your full name, e-mail address, user name (which is your full e-mail address), password, and incoming and outgoing mail servers.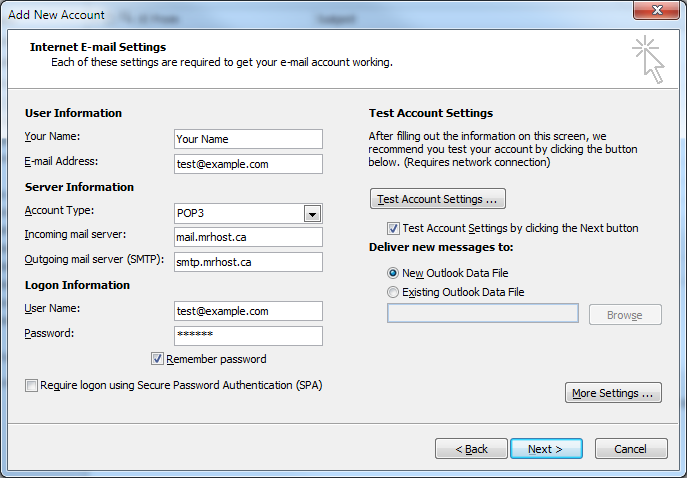 The incoming mail server is: mail.mrhost.ca
The outgoing mail server is: smtp.mrhost.ca
4) Select "More Settings", and then go to the "Outgoing Server" tab.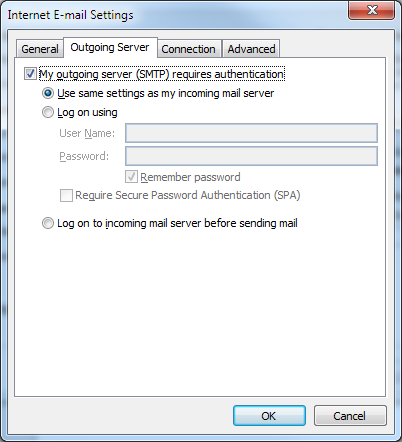 check the box that says "My outgoing server (SMTP) requires authentication, and select the option that says "Use same settings as my incoming mail server"
5) Select the "Advanced tab, and change the "Outgoing server (SMTP)" port value from 25 to 587.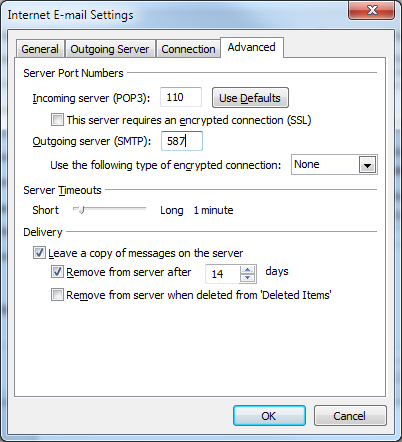 6) Go back to the Add New Account Page, and click Next. Outlook will test the account settings, and confirm that all the values are correct. When it's done, close the test window and click Finish.